MORGAN FREEMAN: I know you are just saying
that because it's true. Does this thing come up or do I
just have to bend over? All right.
RITA MORENO: Morgan.
MORGAN FREEMAN: Huh?
RITA MORENO: Lift up your hat. Lift it up.
There you go. Now we can see you.
MORGAN FREEMAN: You have no idea how long I
had to put up where that.
These moments in your life…
Hey, I'm talking to you. Yeah. Hey, okay.
Well, you just stand out for me, that's all.
These moments in one's life usually will call
for an entire litany of thank yous. I can't do that
because I don't know all of your names. So I won't try.
I do have and want to thank SAG-AFTRA for this
enormous honor. And a shout out to my brood, all of
whom who came here from the Southeast Coast, South
Carolina, Georgia, my kids and their cohorts, and a few
other people; my business partner, my life partner,
Rita, and all of you.
This is beyond honor. This is a place in
history.
Oh, and one more thing, I wasn't going to — I
wasn't going to do this. I'm going to tell you what's
wrong with this statue. It works from the back. From
the front, it's gender specific.
Maybe I started something.
RITA MORENO: You want some help, dear? You
have no idea how heavy these suckers are.
You ready?
MORGAN FREEMAN: Yes, babe.
Images: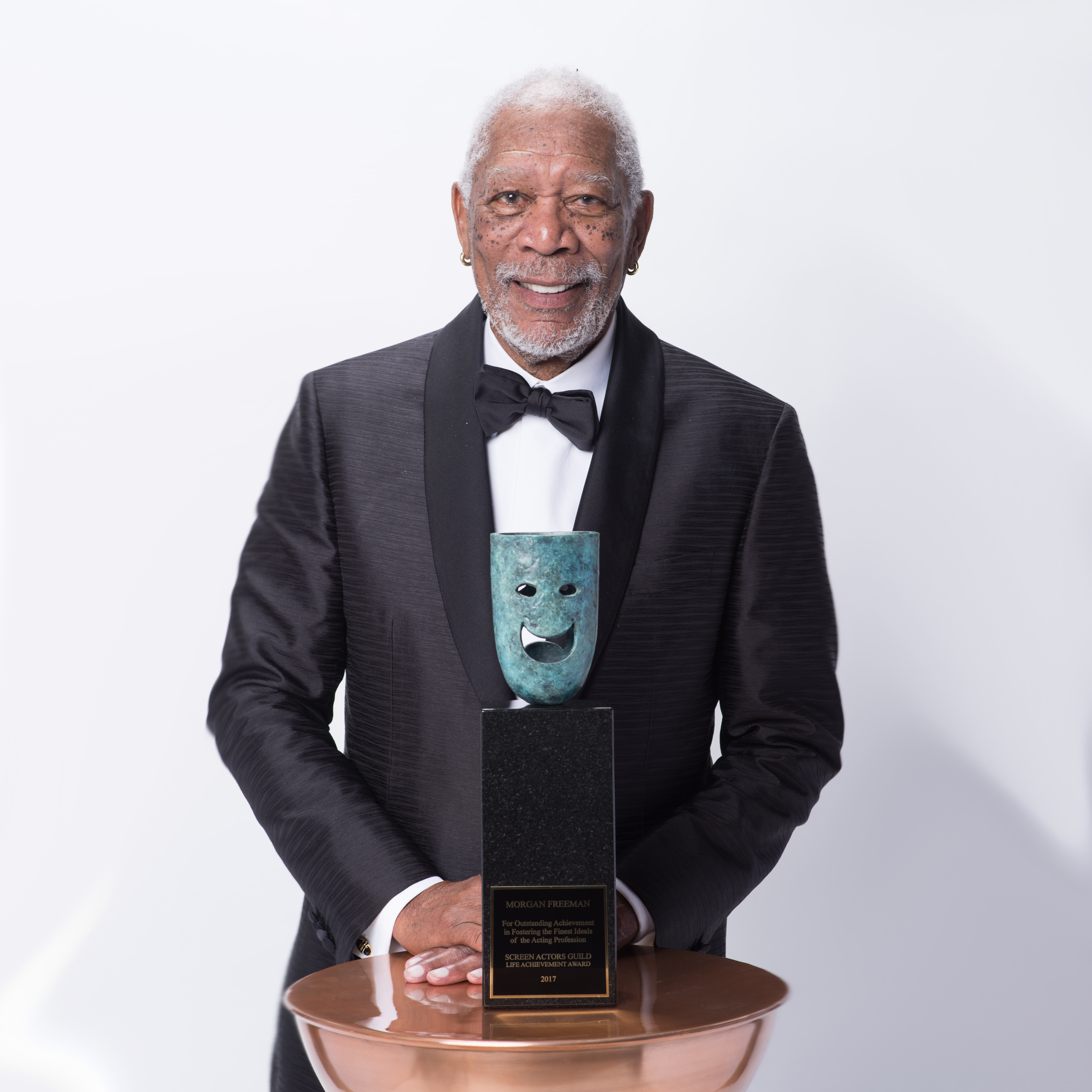 Read More Text:
Academy Award winning actor Morgan Freeman is one of the most recognizable figures in American cinema. His works are among the most critically and commercially successful films of all time.  Freeman ranks 2nd among worldwide top-grossing actors of all time, with his films having earned over $4 billion in cumulative ticket sales.  Whether a role requires an air of gravitas, a playful smile, twinkle of the eye, or a world-weary, yet insightful soul, Freeman's ability to delve to the core of a character and infuse it with a quiet dignity has resulted in some of the most memorable cinematic characters committed to film.
In 2005 Freeman won the Best Supporting Actor Academy Award for his role in "Million Dollar Baby." Freeman also received an Academy Award nomination in 1987 for Best Supporting Actor for "Street Smart," in 1994 for Best Actor for "The Shawshank Redemption," and in 2010 for Best Actor for "Invictus." He also won the Golden Globe for Best Actor for his performance in "Driving Miss Daisy" in 1990.